Property Details - Reference 157979

1 bed flat in Crook Town Centre
WATERLOO CLOSE
CROOK
DURHAM
DL15 9JU
Description
Icon section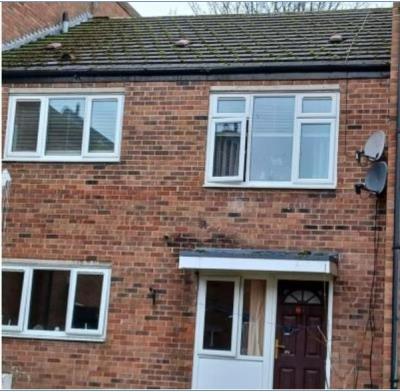 Key features
Energy Performance Rating:
Adaptations:
You will not be offered adapted properties if you have not been assessed by us as needing the adaptation.
Further description
Marketing information:
This beautiful flat briefly comprises of a living room, modern fitted kitchen and a bathroom. The property is heated via gas central heating and is insulated by UPVC windows and doors. A bustling market town, Crook is conveniently located and benefits from weekly markets, shops, restaurants and cafes, three schools and regular transport links. Please note advertised rent is based on 52 weeks but is payable over 49 weeks at £74.76 (This includes water rates of £6.90). Up to two weeks rent is payable in advance. All offers of accommodation are subject to an affordability assessment. For further information contact the lettings team on 03001311999 or email us at lettingswest@believehousing.co.uk Please click on the 'tabs' above to view more photos, floor plans (where available) and more about schools and the local area. Please ensure you research the areas you bid for as 3 refusals of suitable properties in a 12 month rolling period will lead to removal from the housing register. Failure to respond to an offer or a successful bid which you have placed will be counted as a refusal. Please note we will only contact successful applicants. If you do not hear from us following your bid, you can assume you were not successful at this time.
.
Media
Schools & Local area
Crook Town Centre
Click on the links below to find out more about the schools and other interesting things in the local area:
Map & Street View
Below is a map showing this property's location. You can find more information about this property in the 'Overview' tab.
Skip past the map
Map references should be used as a guide only and do not indicate the precise location of the property
Contains Ordnance Survey data © Crown copyright and database right 2015.