Property Details - Reference 159581

1 bed bedsit in Horden
ROBINSON HOUSE
PARK LANE
HORDEN
DURHAM
SR8 4DD
Description
Icon section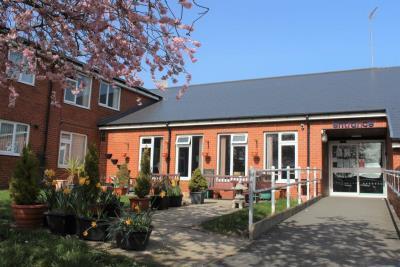 Key features
Parking facilities:
Off street parking (not permit)
.
Energy Performance Rating:
Adaptations:
You will not be offered adapted properties if you have not been assessed by us as needing the adaptation.
Eligibility details
Age Of Eldest Joint Applicant:
Further description
Marketing information:
This one-bed property is located in the coastal village of Horden boasts a modern kitchen, bathroom with wet room, communal heating. Close to local amenities, there are also good transport links and easy access to the A19, new railway providing access to Hartlepool, Middlesbrough, Seaham and other destinations further afield. Applicants should be over 50 or awarded physical medical need for ground floor accommodation. Please note advertised rent is based on 52 weeks but is payable over 48 weeks (£62.54 and £8.08 service charges). Up to two weeks rent is payable in advance. For further information contact the lettings team on 03001311999 or email us at lettings@believehousing.co.uk Please click on the 'tabs' above to view more photos, floor plans (where available) and more about schools and the local area.
.
Media
Schools & Local area
Horden
Click on the links below to find out more about the schools and other interesting things in the local area:
Map & Street View
Below is a map showing this property's location. You can find more information about this property in the 'Overview' tab.
Skip past the map
Map references should be used as a guide only and do not indicate the precise location of the property
Contains Ordnance Survey data © Crown copyright and database right 2015.