Privacy Policy
What's changing?
We all know how important it is to keep safe our personal data – things like our date of birth, place of birth, and health conditions. We also know that when we share our personal data, we expect it to be looked after. And we know that our personal data should be used only in the way we intended when we shared it.
The new EU General Data Protection Regulation (GDPR) comes into force on 25 May 2018. It affects every organisation that holds or processes personal data.
Our new Privacy Policy gives information about how we use your data to help you with your housing situation.
---
Understanding you and your housing need
This data is collected by the partners of Durham Key Options: believe housing, Durham County Council, Karbon Homes, Livin, and North Star Housing. They are called data controllers. We collect the data to give you the services you want and to comply with any obligations we may have. We will continue to maintain your data, keeping it accurate and up to date. We will ask you to confirm that your data is correct each year.
---
Whose data is collected?
We collect data on all the people who apply for social housing or private rented housing in County Durham through Durham County Council's housing register, along with believe housing, Karbon Homes, Livin, and North Star Housing (they are all part of the Durham Key Options partnership).
This includes current tenants wishing to transfer their tenancies through our mutual exchange register, Durham Key Options HomeSwap.
---
We need to process your data regarding your housing application to identify:
whether you are eligible for housing by law

whether you qualify for housing under our own letting policy

what your housing need is

what type of home would be most suitable for you to be rehoused in.
We analyse all the data to assess:
5. where people would like to live in County Durham
6. whether we are providing homes to people most in need in County Durham
7. what type and size of housing is needed in County Durham
8. what housing options and types of tenancy and ownership are needed in County Durham.
We collect your data so that we can:
9. maintain a housing file with your chosen landlord, if you sign a tenancy
10.share it with relevant organisations but only to help us process your housing application and to help you with any support needs you have.
We will also collect data:
11.When you complete customer surveys that we use for performance purposes (although you are not obliged to respond to them). Unless stated, these will anonymised.
To do this, we will save the information you give us – for example, name, date of birth, gender, address, National Insurance number (if known) and contact details – to our IT systems.
---
What information is collected?
At your application and during your assessment, we will ask questions about: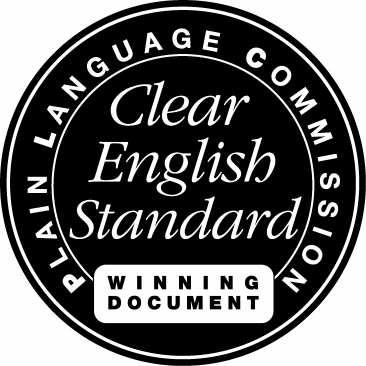 your personal circumstances

your current home

your housing history

your housing and support needs

your housing preferences

any current employment you have

any relevant criminal record you have.
We respect your privacy and try to minimise what we collect.
We rely on the following reasons for processing personal data and additional special category data:
A. Lawful basis for processing personal data under Article 6 of the GDPR
The processing is necessary for us to perform the task of administering Durham County Council's legal duty to allocate housing under part 6 of the Housing Act 1996 (as amended by the Localism Act 2011).
B. Special category data under Article 9(2) of the GDPR
We only collect special category data from you with your permission. This means you do not have to answer any questions about sexuality or religion (you can leave them blank or state 'prefer not to say'). If you choose to answer these questions, we will not save this information unless you give your consent when you submit an application with us. We will get your permission by:
online declaration (at the end of an online submission), or

verbal consent (after we read the declaration to you during a telephone application), or

a hand-signed declaration on a paper form, if the above two methods have not been possible.
You have the right to withdraw your consent for us to have this special category data at any time. You can remove this information by editing your online application or by contacting your housing partner direct.
C. The Data Protection Act 2018 provides a basis for processing criminal offence data (as required by Article 10 of the GDPR).
This includes housing.
---
What will happen to the information provided?
We will save your information using a secure IT system. The system we use is called Abritas and is owned by Civica, which is the data processor. Civica is an
ISO 27001 certified company with regular audits. It has technology and processes in place to secure all data.
Your personal information (name, date of birth, current address, national insurance number) will be used to:
assess your eligibility and qualification for our register and to assess your housing (and support) needs

identify and prevent fraud by matching your data with other data sets collated by Durham County Council's Corporate Fraud Team, other local councils and other housing associations

complete central government data returns on allocations within social housing (CORE data returns) – you will be asked to read a separate privacy policy when signing any future tenancy agreement with a housing association

share information with the police and the fire service to detect and prevent crime and in emergencies.
We will also share your information with your family or associates, or someone who represents you but only if you have asked us to do so.
If you are housed through Durham Key Options, your information will be saved to the housing management system of the relevant landlord. You should read their privacy policy or privacy notice to find out how they will use your data to carry out its functions and duties to you as a registered provider (housing association). In the case of the full partner landlords of Durham Key Options, the IT housing management systems are:
Landlords your information is shared with
| | |
| --- | --- |
| Partner | Housing management system |
| believe housing | Aareon |
| Karbon Homes | Capita |
| Livin | Orchard |
| North Star Housing | Capita |
---
By registering with Durham Key Options, you are sharing your information with:
all the full partners of Durham Key Options (believe housing, Karbon Homes, Livin, North Star, and Durham County Council). They are all part of a signed and sealed partnership agreement. They will have access to your information.

The sub-partners of Durham Key Options (Bernicia, Home Group, Places for People). They are all part of a signed and sealed sub-partnership agreement. It gives them access to our IT system and information but they follow their own letting policy. They have access to your information – but only when you have bid for their properties.

Other registered providers (RPs) – but we will only share your information with these RPs if you bid for their properties and we have to send them your information so they can assess your application under their own letting policy.

Private landlords – but we will only share your information with them if you bid for their properties and we have to send them your information so they can decide whether to offer you a tenancy.
---
How long will my information be kept for?
If your application form is made active on the housing register, we will keep your information until:
you are housed, and then we will keep it for a further 6 years

your form is closed (and you have not been housed through Durham Key Options). Then we will keep your information for 2 years.
If you begin an application form online for social housing and do not fully complete it (and submit the declaration at the end), we will regard you as 'inactive'. Therefore, we will remove your data 3 months from the date you started the online form. You will then need to begin a new social housing application if you return to us after that time.
We will only use your data as permitted by data protection law and as set out in the privacy notice. We will delete your data securely and only keep it for as long as necessary. We will review dates for keeping personal data in the future and if necessary update this privacy notice.
---
What if I do not want to be contacted by email, telephone or text?
You can login to your Durham Key Options account at www.durhamkeyoptions.co.uk and click 'Update contact details' on the right-hand side of your account page. You can remove your mobile telephone number, other contact telephone numbers and email address, and then click 'Submit'.
Please be aware that if you are successful in bidding for a property and we cannot contact you, we may need to skip you and offer the property to someone else. We will still try to contact you by sending a message through your Durham Key Options account or by letter (or both).
If you share your contact details with us, we will only email, call or text you about housing. We do not share your contact details for marketing purposes.
---
What if I do not want to be contacted by post?
Please contact the housing partner that processed your form and tell them not to send post to your home address. You can also ask to update your correspondence address if you would like post delivered elsewhere. You can do this by contacting your housing partner or by logging into your account at www.durhamkeyoptions.co.uk and editing your application form, and submitting it at the end.
---
What are my rights?
You can talk to us about whether your data is being used, without it affecting your legal rights. You can also see copies of all the data we hold about you and ask for it to be corrected, deleted (if we are able to do so) or restricted, or object to our processing of it.
You may also ask us:
• to provide this information to you in a commonly used electronic format, and
• to have that information transferred directly to another organisation (known as the right to 'data portability').
---
What if I want more information?
If you want more information, you can ask a member of staff. You can also contact the Data Protection Officer (DPO) or representative of the relevant partners here:
| | | |
| --- | --- | --- |
| Data controller | DPO | Email address |
| Durham County Council | | |
| believe housing | Ian Dugdale | |
| Karbon Homes | Jill Johnson | |
| Livin | Catrin Morgan | |
| North Star Housing | Steven Harrison | |

If you are unhappy with the way your personal information is handled, you can contact the independent Information Commissioner at Home | ICO
---