Available immediately homes
If you see a property listed as 'Available Immediately' it means the property is ready to move into straight away. Normally, you place a bid for a property and you have to wait until the end of the cycle to find out whether you will receive an offer. However, with Available Immediately Homes you could place a bid and potentially receive a call with an offer the very same day.
These properties work on a 'first come, first served' basis. So, if you see a property under this category which you are interested in, you should place a bid if you need to move quickly, or just wish to move in a shorter space of time than you would normally expect. These type of homes are added to the website daily.
Click here to view our current Available Immediately Homes
You will be presented with a 'List view' of these properties. Toggle to 'Map' (example below), and you can see all of our properties in their geographical location around County Durham. If you click on a pin it will show a preview of the property; click again and you will see further details of the property.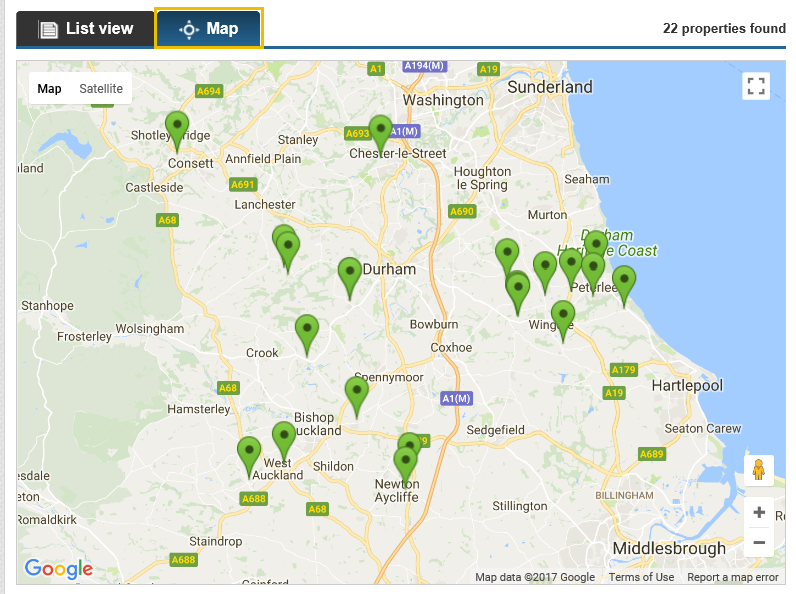 If you wish to see the street view of your chosen property, zoom in using the + symbol and drag the
icon to your required location.